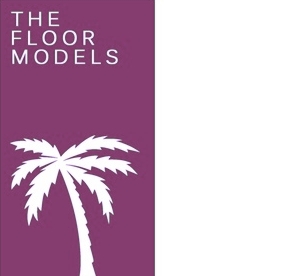 Who said the Floor Models were dead? Filthy lies.
We're back and hittin' ya up with the latest in our Coachella mix series: the 2011 Edition. As always, it features tracks either produced or remixed by Coachella artists. Peep the tracklist below (Coachella artists in bold)…
A special shout out goes to Lilt who's blistering remix of Chromeo's Hot Mess caps off this mix. While you're diggin' it go vote for it on Beatportal's Hot Mess Remix Contest (just click "Spin It!").
See you on the Field! Or maybe on Facebook or Twitter too?

Download Link: Coachella 2011
Cut Copy – Corner of the Sky
Trentemøller – Serenetti (Maetrik Bass Rework)
Lauren Pritchard – Not the Drinking (Riva Starr Dub Cub)
Brandt Brauer Frick – Paparazzi
Afrojack – Pacha on Acid
Sleigh Bells – Tell 'Em (Kingdom Remix)
Caspa – Neck Snappah
Plan B – She Said (16bit Remix)
Neon Trees – Animal (Expensive People Remix)
12th Planet – 68
Joker & Jakes – 3Klane (L-Vis 1990 Dubble Step Edit)
Tinie Tempah – Pass Out (Butch Clancy's WTF is a Drumstep Remix)
Eliza Doolittle feat. Aaron LaCrate – Rockin' with the Best
Twin Shadow – Castles in the Snow (Com Truise Remix)
NaS – It Ain't Hard to Tell
Lil B vs. Gold Panda – Real You
Daft Punk – End of Line (Boyz Noize Remix)
Thunderball – Rio Mescalito (Mexcians With Guns Remix)
The Chemical Brothers – Hey Boy Hey Girl (Soulwax '2 Many DJs' Remix)
Leftfield – Open Up
Steve Angello & Alex Metric – Open Your Eyes
Chromeo – Hot Mess (Lilt Remix)