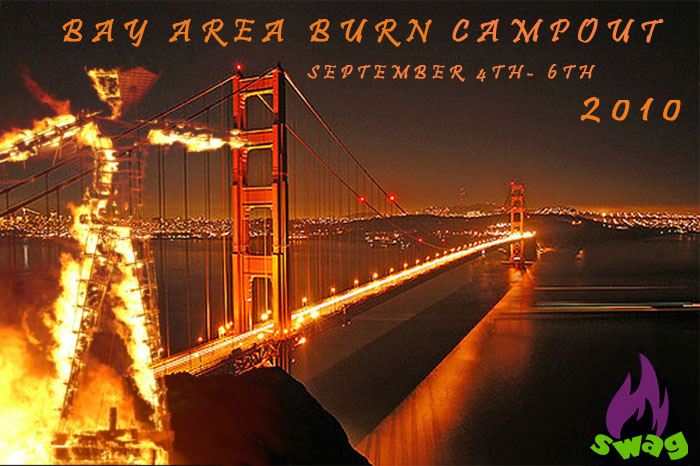 Experiencing the Floor Models at this summer's Yellow Brick may have destroyed your bass glands, but even for the most damaged, you should be in full recovery by now. So what next? More Floor Models action to ROCKIT of course!
We've partnered with one of SF's baddest crews for this next one… SWAG! Emerging like a frickin' phoenix from the ashes of the bay area party scene SWAG has in just one year built quite a rep for their insane underground parties. And always, always with a flare for FUN

They're next project is the BAY AREA BURN, which is just as it sounds: a kick-ass local alternative to Burning Man!
So if you can't make the trek out to the playa, or simply demand to see the Floor Models, you can rock it Labor Day weekend with us at a spectacular 3-day camp-out. More info can be consumed on Facebook and direct from Swag. And tickets? They're right here.
If you're down with Swag's takeover of the universe, be sure to join their Facebook group too (trust me, get in on their good side before world domination manifests!). Giving a lick… I mean like… to the Floor Models' Facebook page would be totally rad too.
ROCKIT!