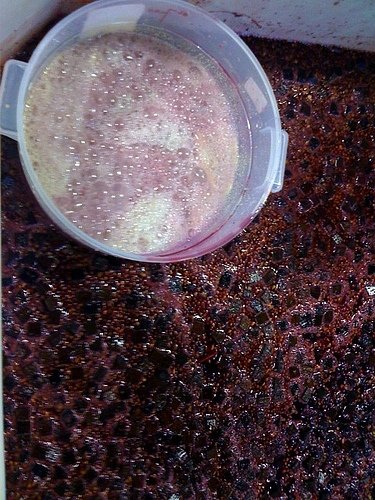 It's no secret that the Floor Models enjoy their bevies. All sorts of bevies are enjoyed, but a few rise to the top: namely scotch and wine. This mix in front of you is dedicated to the latter. It debuted on the excellent wine blog saignée, run by our good friend (and fan!) Cory Cartwright. He is just finishing up an epic month of posts on the topic of natural wine. Dig deep and you may even find a few wine geek posts by yours truly.
Enough! Onto the music. Keeping with the vino theme, the concept for Macerated is the journey that grapes takes in the vat during fermentation. This process is called maceration and it's where the magic happens, especially for natural wine. It is very dark in the vats, but also very active, so musically expect a healthy dose of dark techno sprinkled with new wave and ambient.
This, our latest mix, is also available for steaming on the top of the sidebar. And you can find the rest of our mixes right here.